This post is also available in: Anglais
Vivre Sa Vie, Pleinement
est un cours de promotion de santé mentale conçu pour soutenir les personnes faisant face à des épreuves et qui souhaitent développer des compétences de développement personnel, grâce à la TCC. Le contenu du cours et le matériel annexe s'appliquent aux situations de la vie quotidienne et convient à toutes les tranches d'âge (13+).
Développé par un chef de file en TCC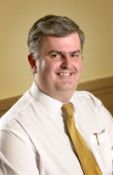 Vivre sa vie, pleinement a été développé par le Dr Williams, psychiatre et professeur à l'Université de Glasgow et est fondé sur le modèle des cinq éléments de la thérapie cognitivo-comportementale (TCC). Cette approche clairvoyante explique que nos pensées, sentiments et actions sont interconnectés. Face à un événement, une pensée, un sentiment, une attitude ou un symptôme physique peut déclencher une réaction en chaine qui peut nous conduire à une baisse de moral. Nous pouvons cependant inverser le processus en utilisant cette interconnexion  pour reconstruire une stabilité émotionnelle.
Un programme basé sur des données probantes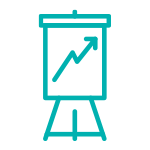 Vivre sa vie, pleinement, enseigné dans un contexte collectif est un moyen de contrer les symptômes de déprime, d'anxiété et d'intégration sociale. Le résultat est visible, même 6 mois après avoir pris le cours.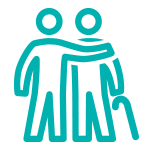 Au terme du projet pilote, il est apparu évident que Vivre sa vie, pleinement, était une expérience positive qui impacte de manière significative la vie des ainés (55+). Des améliorations  au niveau social  et psychologique ont été observées.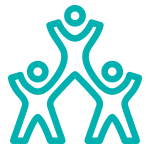 Des adaptations ont été développées pour offrir le le cours aux ainés (55+), aux populations indigènes et aux  familles de militaires.
Le témoignage
Ecoutez le témoignage d'une participante proche aidante francophone en Ontario pour comprendre comment Vivre sa vie, Pleinement a impacté son quotidien.
L'ACSM de la Division de la Colombie-Britannique détient les droits exclusifs du programme au Canada.
Questions Fréquentes
When was Living Life to the Full established?
Living Life to the Full has been delivered in Canada since 2013.
Les cours collectifs
Who can attend a Living Life to the Full course?
Everyone can benefit from attending a Living Life to the Full course! The course is for anyone dealing with stress, anxiety or just needing help in dealing with life's challenges.
The course is not recommended for people who have been diagnosed with severe depression, anxiety or post-traumatic stress disorder. If Living Life to the Full is not suitable, visit your local CMHA branch for more information about alternative services you can access.
There are no local courses available. What do I do?
No courses currently available in your area?
Contact your local CMHA branch to request the Living Life to the Full course near you.
Or, buy a set of booklets and complete the course yourself at home. Booklets are available for $33.00 + tax. Visit the CMHA BC Store to order the booklets.
What languages is the course available in?
Group courses are currently available in English and French.
Booklets are currently available in English, French, Mandarin and Cantonese.
What will I learn in Living Life to the Full?
Living Life to the Full teaches self-management skills using Cognitive Behavioural Therapy (CBT) principles. Course content and materials are practical and easily applied to everyday life situations. During the course attendees cover topics including: self confidence, problem-solving, stress management, motivation, dealing with unhelpful thoughts and anger management.
Enseigner le cours
Is accommodation provided during the 2-Day Facilitator Workshop?
Accommodation and travel are not provided with the 2-Day Facilitator Workshop. Workshop attendees are required to book their own accommodation and travel to the training location.
Please be aware that although unlikely, it is possible for dates of workshops to change or workshops to be cancelled if there is not enough demand. To avoid any problems, please ensure your accommodation and travel bookings will be fully refunded in the event of a cancellation.
I want to offer the course to English and French-speaking community members. Will I have to attend both the English and French 2-Day Facilitator Workshops?
No you only have to attend one training to deliver the course in English or French. For example, once you have attended a French 2-Day Facilitator Workshop, you are able to deliver the course in French and English.
Les Sous-Licences
How much does it cost to be a provider of the course?
All organizations providing Living Life to the Full courses are required to pay an annual fee of $150 to maintain the Living Life to the Full sub-licence.
.